Labor Inspectors of the Regional Superintendency of Labor and Employment of Rio de Janeiro (SRTE/RJ) partially interdicted an assembly work of Rock in Rio in the West Zone of the capital in July 15th.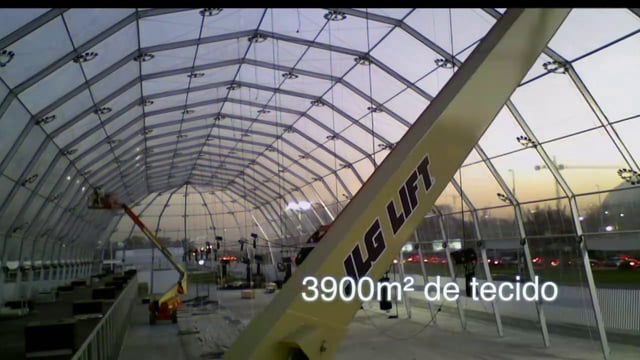 The measure was taken on the ground of serious and imminent risk to the workers' physical integrity during the assembly of the VIP Tent, due to lack of anchorage devices while working at 15m high.
Event organizers were notified to rectify the nonconformities by preparing a technical project for the installation of tent cover according to the Regulatory Standard (NR35) focused on Working at Height.
Rock in Rio, which will be held in September 2015, covers an area of 150 thousand square meters in the Athletes Park, located in Recreio dos Bandeirantes.